0to5 Media Moments: April 2023
By Maggie Markert
In our blog series, Media Moments, the Zer0 to 5ive public relations team highlights a variety of media coverage secured by the team on behalf of our clients every month. Check back each month to get a glimpse at the team's ongoing work.
Public relations is a delicate art. While it may not initially seem that way from the outside looking in, it requires agility, creativity, deep knowledge of the landscape and journalists, and strategy. And, that's exactly what we have at Zer0 to 5ive.

Day in and day out, our public relations team works diligently to build strong relationships with journalists and garner our clients placements that showcase their industry leadership, as well as their innovative products and solutions. 
Here is a round-up of some of our team's most strategic media hits during the month of April.
IGN for Sony AI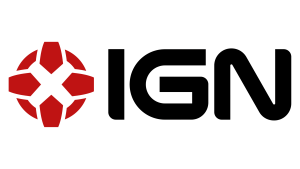 One of the primary jobs of a public relations team is to build the foundation that sets up a company and their subject matter experts as leaders in their industry. Over time, this can be done through proactive thought leadership pitching, contributed article placements, and company or product news. 
The Zer0 to 5ive team has been working alongside the Sony AI team to generate awareness for the organization's expertise in AI for gaming as well as its breakthrough autonomous AI agent, Gran Turismo Sophy (GT Sophy), to build that foundation through these steps. As a result, IGN secured inclusion of commentary from Sony AI's Chief Operating Officer Michael Spranger in a roundtable article featuring other gaming visionaries. Read the article here.
Forbes for YouScience


There are tens of thousands of journalists in the U.S. alone, and each individual covers a different beat for the respective media outlets. It is paramount that public relations professionals understand the exact topics each member of the press focuses on as well as any intricacies of those topics. To gain an understanding of this, PR professionals must not only read articles from the individual, but also build a relationship with reporters that allows them to check in to see if their beat has changed over time due to external factors or current events. 
A recent piece of coverage for YouScience with Forbes is a great example of this. For more than a year, the Zer0 to 5ive team has been nurturing a relationship with this specific journalist and his key focus area. With this understanding, the team was able to craft a story angle associated with the recent launch of YouScience® Brightpath – a first-of-its-kind technology that elevates educational relevance and engagement by helping educators and students plan individualized pathways – to secure coverage. Read the article here. 
CIO Dive for Onymos

As we've previously shared in our last Media Moments post, most journalists find a story more shareable when it is connected to a trending topic. This hook could be a top awareness day or month, or a current event that has gained traction in the news cycle. 
For Onymos, the Zer0 to 5ive team leveraged the highly popular and well-covered awareness day of International Women's Day and Women's History Month. The tie to these awareness holidays along with compelling commentary from Bhavani Vangala, Vice President of Engineering at Onymos, secured the company coverage with CIO Dive. Read the article here.
FierceBiotech for Greenphire
The ability to highlight innovation in any area of technology can be an exciting moment for all companies. From a media perspective, it can be a major generator of coverage as well as overall visibility and brand awareness. 
Recently, Greenphire launched a new app called GreenSpace, which is a patient-facing digital platform that provides access to trial-related information and activities, including financial and travel itinerary details, surveys and insights. The Zer0 to 5ive team leveraged this innovation-related news to secure coverage from FierceBiotech. Read the article here. 
Franchising.com for Chatmeter


Contributed articles (also known as bylines) hold a lot of power for companies looking to expand their thought leadership in a particular area. These articles, which are almost always vendor-neutral, enable companies to share the deep knowledge and expertise of their subject matter experts and business. 
A recent piece of coverage for Chatmeter is a great example of this. The Zer0 to 5ive team pitched the background and expertise of Chatmeter's President, Go-to-Market, Cynthia Sener, and garnered a placement with Franchising.com on her thoughts surrounding the impact of local brand intelligence on the success of franchises. Read the article here. 
The Associated Press for CENTEGIX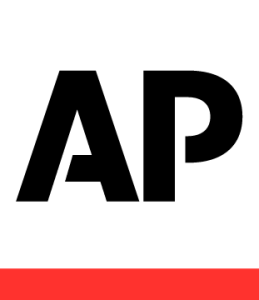 Press releases are a tried and true method for disseminating information on a company, their products and services, research, and more. When distributed through a wire service, relevant, compelling press releases can have a wide reach and are helpful in driving awareness and visibility, generating SEO, and communicating important company news.
This AP article  for our client CENTEGIX demonstrates the power of a press release. By sharing a press release on company sales momentum in the school safety market, Zer0 to 5ive secured an opportunity with AP for a timely story on the need for – and increased adoption of – school safety technology solutions.  The interview and resulting article were picked up nationally by 550 publications, such as ABC News, Yahoo News, and U.S. News & World Report. Read the article here. 
To learn more about how Zer0 to 5ive's public relations team can help your company, visit our PR page or drop us a line.