0to5 Media Moments: August 2023
By Maggie Markert
As the news cycle never ends, the Zer0 to 5ive team had a busy summer – especially this August. From the breaking Zoom AI developments to key evergreen topics like low-code/no-code, our team was able to strategically use newsjacking, targeted pitching, and various commentary opportunities to generate opportunities and coverage for our insightful and innovative clients. 
Here are a few of the Zer0 to 5ive team's placements from August.
InformationWeek for Sony AI

Journalists often proactively seek out commentary from experts in a variety of fields so they can develop in-depth pieces on a wide range of topics. The Zer0 to 5ive team is always on the lookout for these opportunities for our clients and their subject matter experts. 
On behalf of Sony AI, the Zer0 to 5ive team identified an opportunity for their AI Ethics expert, Alice Xiang, to provide insight for a story related to AI bias – a critical topic that is always high priority in the media. This opportunity resulted in Alice's commentary being included in an InformationWeek story. Read the article here.
Techopedia for Digital.ai


During the month of August, there were many journalists proactively seeking commentary from subject matter experts. The Zer0 to 5ive team, as mentioned earlier in this post, makes a concerted effort to be on top of these opportunities as they arise. 
The team identified an opportunity for Digital.ai to provide commentary from the company's DevOps expert, Wing To. The team pitched specific insight related to low-code/no-code technology, which was included in an article from Techopedia. Read the article here. 
CIO Dive for Onymos

August was the month of Zoom with hundreds of journalists honing in on the implications of the companies AI training methods using customer data. This breaking news item was in the news cycle for weeks, creating an opportunity for various AI, software and data experts to provide their points of view. 
The Zer0 to 5ive team leveraged a newsjacking approach on behalf of Onymos. The team offered journalists covering the Zoom news unique and provocative commentary from the Onymos' founder and CEO, Shiva Nathan. This opportunity resulted in a number of opportunities and coverage, including CIO Dive, Cybersecurity Dive, Datanami, and more. Read the CIO Dive article here.
Precision Medicine Online for PreciseDx


Strategic research is a key component of the work here at Zer0 to 5ive. This means that our team is highly in-tune with the media outlets and journalists we pitch for our clients across a number of industries. 
Through regular research, the Zer0 to 5ive team discovered a new coverage area for Precision Medicine Online called "Risk Stratification." This section of the outlet's coverage aligns directly with PreciseDx, enabling the team to conduct targeted outreach to the journalists covering that particular topic. This resulted in a profile for the company, featuring commentary from both the company's CEO, Wayne Brinster, and Chief Medical Officer, Michael Donovan. Read the profile here. 
CMO Council for Chatmeter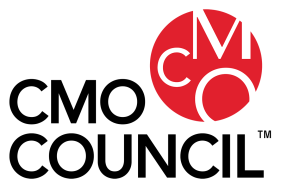 Media outlets are often interested in receiving long-form commentary pieces from subject matter experts that provide actionable insights for their readers. As part of public relations programs for clients, the Zer0 to 5ive team ensures potential byline and op-ed opportunities are identified. 
The Zer0 to 5ive team leveraged CMO Council's interest in these commentary pieces on behalf of Chatmeter. The team submitted a thoughtful piece from the company's CEO John Mazur, which covers the use of technology to gain actionable insights from online consumer chatter. Read the article here. 
To learn more about how Zer0 to 5ive can help drive visibility and industry leadership for your company drop us a line.