0to5 Media Moments: July 2023
By Maggie Markert
Each month, the Zer0 to 5ive team gets to work with so many insightful subject matter experts and stakeholders – from CEOs, to researchers, educators, physicians, and more. Each of these individuals always offers compelling perspectives on topics in fields like education, artificial intelligence, and healthcare, which we are able to help share with the world through our media outreach efforts. 
Take a look at some of the team's placements from July to hear from some of these subject matter experts.

The New York Times for NWEA

As a result of embargoed outreach to The New York Times by the Zer0 to 5ive team, Dr. Karyn Lewis, Director of the Center for School and Student Progress at NWEA, had the opportunity to discuss the organization's recent research on COVID-19's impact on student learning. 
Dr. Lewis outlined some of the key findings from NWEA's research and offered educators and district leaders recommendations on how to prepare for the new school year. Read the article here. 

The Montgomery Advertiser for YouScience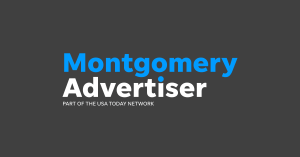 On behalf of YouScience, the Zer0 to 5ive team worked with a number of key experts and spokespersons to secure coverage with The Montgomery Advertiser, a newspaper within the USA Today network. The thoughtful article chronicled an innovative partnership in the state of Alabama that leverages the power of YouScience's Aptitude & Career Discovery in a modern manufacturing program through the eyes of a student, educator and YouScience's CEO Edson Barton. 
This piece went on to be syndicated by outlets such as Yahoo News, The 74, The Atlanta Journal-Constitution, and more. Read it here.  

Pharmaphorum for Greenphire

Greenphire is comprised of a team of experts who each possess deep insights into how clinical trial experiences can be enhanced for participants through technology. This month, the Zer0 to 5ive team leveraged the knowledge of Kyle Cunningham, Greenphire's Chief Product Officer, to secure coverage with Pharmaphorum. This contributed article describes the essential traits that must be considered when selecting the ideal patient engagement technology provider for a clinical trial. Read the article here. 

Fierce Education for Territorium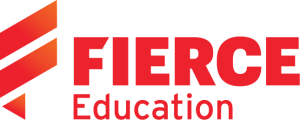 Through proactive pitching by the Zer0 to 5ive team, Territorium's Chief Growth Officer, Jonell Sanchez, had the opportunity to speak with Fierce Education. Higher education institutions have been tasked with the mission to demonstrate the ROI in obtaining a college degree and are in need of new ways to impart a degree's value to prospective and current students. 

During his conversation, Mr. Sanchez discussed how colleges can, and should, embrace comprehensive learner records (CLRs) to help boost the ROI of earning a college degree. CLRs delineate the skills that students have developed over the course of their academic career, both inside and outside of the classroom, helping to tell a fuller story about each student's knowledge and competencies. Read the article here.

Business North Carolina for K4Connect

When a company has funding news to share, it provides a great opportunity for the company's leadership to meet with local and business media to share an update. Zer0 to 5ive secured interest from Business North Carolina in speaking with K4Connect's Co-Founder and CEO Scott Moody about the recent close of an $8.9 million funding round. 
Mr. Moody highlighted K4Connect's focus on providing technology solutions to serve older adults and those who care for them, as well as the Company's unique ability to easily integrate disparate technologies throughout the senior living ecosystem. Read the article here. 
To learn more about how Zer0 to 5ive can help drive visibility and industry leadership for your company drop us a line.