0to5 Media Moments: June 2023
By Maggie Markert
While journalists and clients go on vacation throughout the summer and there are a number of big holidays that fall throughout, it doesn't mean the news cycle ends. And, that means public relations programs should continue full steam ahead. 
This summer, the Zer0 to 5ive team has remained steadfast. We have carried on our normal activities – from pitching thought leadership pieces to securing top-tier interviews for clients – and will continue to do so throughout the summer. 
Take a look at some of the team's placements from June.
The Wall Street Journal for CENTEGIX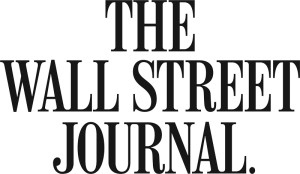 Journalists in the education space often use summer as a time to reflect and write about important, broader topics that impact the industry as a whole. 
An article from The Wall Street Journal, which includes our client CENTEGIX, showcases that. The Zer0 to 5ive PR team worked directly with the author of this piece to set up a conversation with CENTEGIX CEO Brent Cobb, who shared more detail about how the company's technology is used to help protect school staff during crisis incidents. Read the article here. 
IEEE Spectrum for Sony AI

Lead times for coverage can vary from just a couple of hours, to a few weeks, and sometimes even a year. This all depends on the media outlet's processes and editorial focus, and other factors in the news cycle. For a recent piece of coverage on behalf of Sony AI, the Zer0 to 5ive PR team worked with IEEE Spectrum for a year – from July 2022 to June 2023. The piece evolved from a contributed article to a compelling photo essay by Peter Stone, Sony AI America's Executive Director, that was featured in both print and online. Read the article here. 
District Administration for IMSE

The summer months offer a great backdrop for contributed thought leadership pieces like op-eds, bylines, or guest blog posts. Editorial teams often have folks on vacation, attending conferences, or just looking for new and interesting points of view. 
As part of building IMSE's thought leadership and voice around the importance of evidence-based reading approaches anchored in the Science of Reading, the Zer0 to 5ive team offered District Administration an op-ed from Jeanne Jeup, Founder and CEO of the Institute of Multi-Sensory Education (IMSE). This piece made a strong call for schools and districts to train their teachers in methods that work for all students to help them learn how to read, piquing the interest for the outlet's editorial team. Read the article here. 
The Redefining Society Podcast with Marco Ciappelli for Qmulos
As mentioned earlier in this blog post, the news cycle does not stop just because it's summer. There are always current events that enable a client's bench of subject matter experts to provide thoughtful commentary. 
Leveraging the SEC's recent news on the largest ever whistleblower award, the Zer0 to 5ive team secured an interview with Marco Ciappelli for Igor Volovich, VP of Compliance Strategy at Qmulos. Igor spoke with Marco for the Redefining Society Podcast, discussing this recent news, as well as what it means for the future of cyber compliance. Listen to the episode here.
Education Talk Radio for Territorium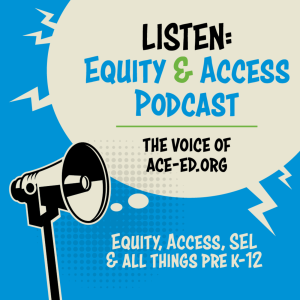 Another example of how the news cycle and current events don't stop during the seemingly slower summer months is Territorium's recent episode on Education Talk Radio. 
Dr. Keith Look, VP of Education Solutions at Territorium, participated in a conversation with host Larry Jacobs to discuss a recent report that revealed Americans are beginning to shift their priorities for K-12 education – prioritizing the development of practical skills over college preparedness. He also shared details on the company's work with the Young People's Project to support academic and social development. Listen to the episode here. 
To learn more about how Zer0 to 5ive can help drive visibility and industry leadership for your company drop us a line.