0to5 Media Moments: March 2023
By Maggie Markert
In a new blog series, Media Moments, the Zer0 to 5ive public relations team will highlight a variety of media coverage secured by the team on behalf of our amazing clients every month. Check back each month to get a glimpse at the team's ongoing work. 
Any public relations pro knows there is so much more to garnering great media coverage for a client than just pitching a story. It requires great skill, knowledge, tenacity and – most importantly – a strong story, point of view, or news hook. 
Here is a round-up of some of our team's most strategic media hits during the month of March. 
The Grand Rapids Herald-Review for IMSE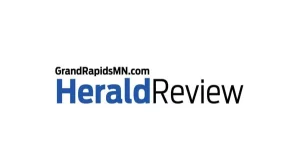 Reporters and editors love data and strong local stories. According to MuckRack's State of Journalism 2023 report, journalists said that (54%) exclusive and/or surprising data or (47%) its ability to be easily localized was key to making stories more shareable. 
This piece of coverage for the Institute of Multi-Sensory Education (IMSE) demonstrates how a strong customer anecdote or case study, coupled with data, can result in a great story not only for a client but their customers. For this opportunity, the Zer0 to 5ive team leveraged the story of Grand Rapids Independent School District (ISD) 318, its educators, and their results to pitch and secure a story with Grand Rapids Herald-Review writer Jonathan Ryan. Read the article here. 
Bloomberg Technology for Sony AI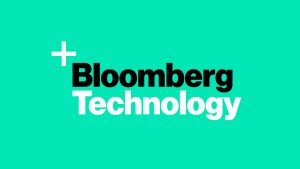 Securing national broadcast coverage can be a herculean task for companies and public relations pros. In order to be successful, you have to make the story timely and compelling as well as have strong video content that can be leveraged by producers as b-roll to help illustrate the story. As reported in the MuckRack State of Journalism 2023 report, nearly 70% of journalists said connecting the subject to a trending story is key to making it more shareable while another 24% said it must contain video. 
This broadcast appearance for Sony AI is a shining example of this. The Zer0 to 5ive team combined the news of Sony AI's commercialization of its breakthrough autonomous AI agent, Gran Turismo Sophy (GT Sophy), the media's current focus on artificial intelligence, and a variety of video assets to pitch and secure a segment with Bloomberg Technology. Watch the full segment here. 
District Administration for Centegix and SchoolStatus

In today's journalism landscape, media outlets are always open to receiving contributed content. These pieces, in most cases, are meant to be informative and thought leadership oriented, with the subject matter expert (SME) offering a unique perspective on a topic or non-promotional recommendations. Publication of this content can occur by first offering a detailed – yet concise – outline of what a piece could look like or by sharing a complete article draft.  
For both Centegix and SchoolStatus, the Zero to 5ive team was able to take advantage of the deep expertise of each client's SME to secure the publication of two articles with District Administration through a complete draft and a strong and detailed pitch outline. Read the Centegix piece here, and the SchoolStatus piece here. 
GettingSmart for Territorium
The ability to build relationships with the media is the most critical part of a PR pro's job as it helps you build a rapport and credibility for them and the client. These relationships are built as a result of an acute understanding of exactly what each reporter, editor or producer looks for in stories as well as hard work over time. 
Over the last few months, the Zer0 to 5ive team has been cultivating a relationship with GettingSmart writers and editors on behalf of Territorium. It first started with a demo and then continued with a number of conversions. This resulted in an in-depth feature on the company's LifeJourney platform. Read the feature here. 
FierceBiotech for PreciseDx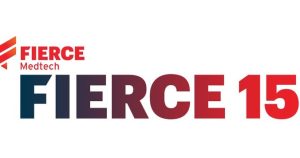 Relationship building is a beautiful thing in public relations. As I mentioned earlier, it is a result of hard work over time (sometimes months or even years!) and knowing what resonates. 
For the Zero to 5ive team, this is especially true with PreciseDx. The team has cultivated tremendous credibility and name recognition for the company over the course of the last year after having secured a number of interviews and coverage across Questex publications such as FiercePharma, FierceHealthcare, and FierceBiotech. As a result of this recognition among the "Fierce" community, PreciseDx was chosen as one of FierceMedtech's 2022 Fierce 15 list – which profiles the most exciting startups in medtech. See the list here. 
To learn more about how Zer0 to 5ive's public relations team can help your company, visit our PR page or drop us a line.