0to5 Media Moments: May 2023
By Maggie Markert
Public relations is all about awareness. That's a no-brainer. 
As public relations professionals, we are continuously working to generate awareness and visibility for our clients. But, any good professional knows that this job requires having complete awareness of not only clients' public relations goals but having a complete understanding of their internal marketing and sales initiatives, industries, competitors, as well as happenings in the world overall.  
This requires a lot of work behind the scenes – from connecting with clients regularly on topics much broader than public relations, to reading Twitter and LinkedIn, to catching up on news in dozens of newsletters or on TV each morning. While this work takes time, it is 100 percent worth it. 
Take a look at some of the Zer0 to 5ive team's recent placements in May that stem from this work.
U.S. News & World Report for YouScience

Being in sync with your client's marketing team and activities can play a crucial role in public relations work. By understanding clients' event and trade show schedules and, staying up to date on who recently downloaded their research and reports, public relations professionals can learn from and leverage a lot. 
A great example of this is the Zer0 to 5ive team's work with YouScience. The YouScience team had shared a notable download they had seen on a piece of research they conducted and placed on their website. It just so happened that this download came from a reporter with U.S. News & World Report, a key target for the company's work. Armed with this information, the Zer0 to 5ive team was able to reach out directly to the reporter with a tailored and relevant pitch to secure an interview for YouScience's CEO Edson Barton. Read the article here. 
Forbes for Nauto

There are thousands of journalists out there, and they each have a specific beat. Being able to take what you know about a client and translate it into a storyline that fits a specific journalist's beat is critical. 
A recent piece of coverage for Nauto demonstrates this. The Zer0 to 5ive team identified a media target at Forbes and was able to develop a particular pitch that was tailored to this target's beat that specifically focused on CEOs. That pitch combined the deep knowledge and experience of Stefan Heck, CEO of Nauto, and the company's unique value proposition to garner interest from the journalist. Read the article here.
Federal News Network's Federal Drive Podcast for Qmulos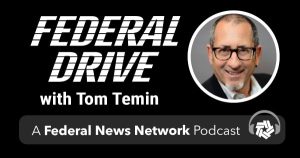 Understanding the media landscape doesn't just include knowing which journalists are with certain outlets, but it also extends to the research some outlets may conduct. This research is important as it has the potential to be relevant to a client's story and other media outlets. 
Working with Qmulos, the Zer0 to 5ive team was able to leverage industry cybersecurity research from Insider to craft a tailored pitch to Federal News Network's Federal Drive podcast. This pitch offered Igor Volovich, VP of Compliance Strategy for Qmulos, to discuss the risks of non-disclosure of a breach, and the need for continuous compliance and compliance automation. Listen to the podcast here. 
ITPro Today for Onymos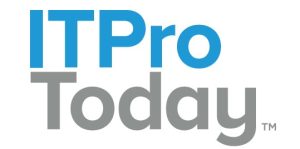 Another aspect of the media landscape also includes understanding what kind of content and story ideas each outlet accepts. It is key to know who accepts original research, contributed articles, product news, and more.  
A recent piece of coverage for Onymos exemplifies this. In advance of the company's release of new research in the application development space, Zer0 to 5ive identified top target outlets and contacts that would be a fit for the findings. This background research resulted in an interview for Onymos CEO Shiva Nathan and a feature on the research findings. Read the article here.  
The Main Course Podcast for Chatmeter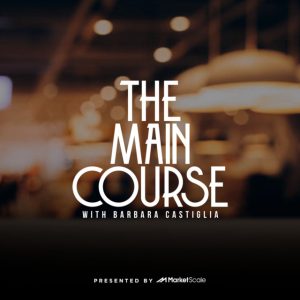 Similarly to some of the examples mentioned above, there is no better way to get a client coverage than by knowing exactly what it will take to get into a certain outlet or build a relationship with a particular journalist. Showcasing this knowledge in pitches is paramount to gaining the trust of a journalist and ultimately interest in the client you are reaching out about. 
The Zer0 to 5ive team employed this tactic to secure a podcast interview opportunity for Chatmeter. A strategic, tailored pitch was developed for the podcast around how online restaurants can maximize customer experience by leveraging data and learnings taken from online reviews. It resulted in an interview for Cynthia Sener, Chatmeter GTM President. Listen to the podcast here. 
To learn more about how Zer0 to 5ive's public relations team can help your company, visit our PR page or drop us a line.